In this post I'm going to tell you all about one of my favorite games, Candy Land! You will learn when, where, and why this games was invented, along with who invented the game.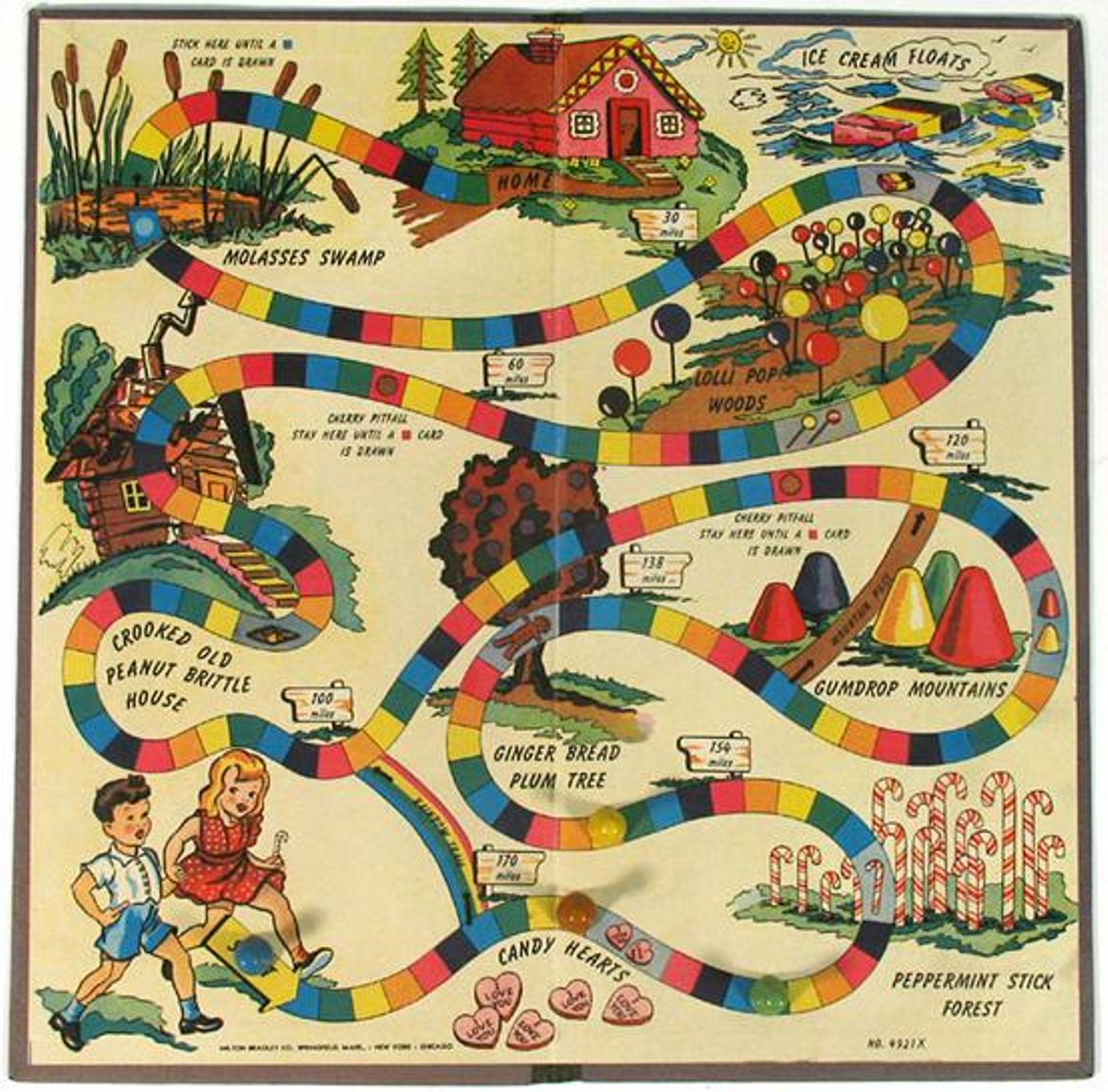 "A Sweet Little Game…For Sweet Little Folks."
The game of Candy Land was created by Eleanor Abbot, in the 1940s, in San Diego, California. Eleanor Abbot was a recovering Polio patient who created this game to provide hours of entertainment to other children suffering from Polio.
The first company to accept Candy Land for production was the Milton Bradley Company. Candy Land first hit the shelves in 1949 and sold for one dollar. Milton Bradley, now Hasbro, has been producing Candy Land for more than 50 years now.
In the game of Candy Land, players select colored cards and advance to squares of that color. They navigate the rainbow trail, through places like the Gumdrop Mountains and the Peppermint Stick Forest, while hoping not to get caught in the Molasses Swamp. The winner is the one who gets to the Candy Castle first. The whole playing board is covered in many sweet treats that will make your mouth water for more.
I greatly encourage you to go home and play a game or two of Candy Land!!!
Info from: http://www.historybyzim.com/2011/08/candy-land/,
http://www.toyhalloffame.org/toys/candy-land
Image from: http://traciemahan.com/